In this age of digital cognizance, one of the most effective ways to improve a website's visibility is by reaping the benefits of paid clicks and traffic. In fact, expanding an online marketing campaign is no longer an uphill task, courtesy of the paid advertisements!
Using paid ads, you can easily convey your business messages loud and clear to the intended audiences worldwide. Time and again, Google AdWord has proven to be a game-changer in regards to promoting a brand in a more cost-effective way.
There is no doubt in the fact that the marketing benefits of Google AdWords are galore. It is extremely easy to create or run an AdWords account. But, generating an appreciable ROI (Return on Investment) through Google AdWords is certainly easier said than done!
Just like any other PPC advertiser, you may start out with AdWords to achieve your marketing goals. But, all your efforts may go in vain if you lack sufficient knowledge or experience regarding AdWords. Moreover, you might end up damaging your campaign's overall profitability if your AdWords campaign or strategy comes up with lackluster outcomes.
While there are already a number of how-to-boost-your-AdWords-campaign guidelines out there on the Internet, there are still some elephants in the room that Google would seldom discuss. The good news is that we can help you find out some of the commonest yet most detrimental mistakes related to AdWords, which you must keep at bay at every cost.
Let's dig into this discussion without any further ado –
Over-Dosage of Keywords
Gone are the days, when it was a popular technique to build a Pay-per-Click campaign and landing page for almost all the keywords that a user would be more likely to search online. Once upon a time, this method was used to spell notable benefits in laser-targeting user experience.
However, incorporating a whole bunch of keywords into an advertisement has become all passé now! These days, no one has adequate time to search for multiple keywords. Hence, the marketers should allow only 5-8 keywords in their ad groups. This will hold them back from inculcating too many non-useful or non-relatable words in their landing pages or advertisements.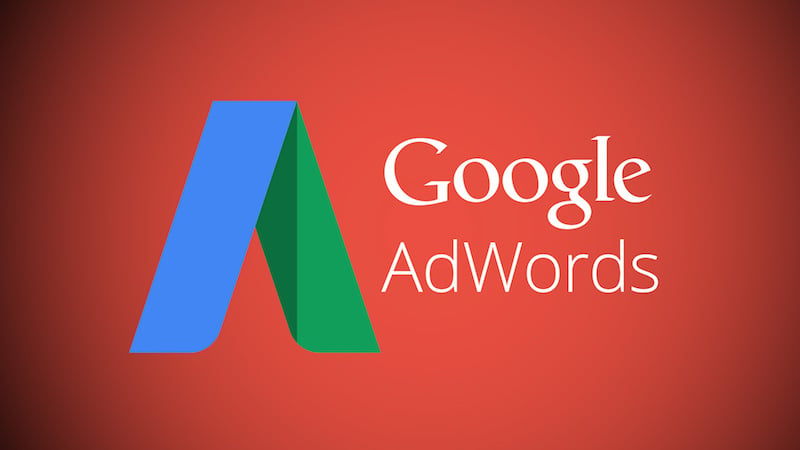 Usage of Irrelevant Keywords
Another AdWords mistake that most marketers commonly make is using repetitive or boring keywords. Being an online marketer, your main goal should be, to begin with your Google AdWords campaign with just a handful of long-tail keywords, which have been considered useful by the data provided by Google Webmaster accounts or Google Analytics.
Consider broadening up your ad campaign with some more keywords only if you have gained a great Return-on-Investment with the entry-level inquiries.
Combining Display & Search Together
The modalities of the AdWords campaign are extremely volatile! Even an act of creating or running advertisements on a campaign of display select and search network may botch up all your efforts of promoting your brand.
Google is known to depreciate the combination of AdWord's display and search. This combination shall require multiple other advertising strategies and approaches to work in your favor. So, either stick to search or make use of the display.
You may use both of them, but in that case, you must ensure that your ads are in sync with the industry-appreciated practices for each individual campaign.
Keeping Display Ad Variations Static
Another mistake in AdWords is not valuing the importance of rotating the variation of display ads in an even or frequent manner. You have the liberty to create multiple variations for your advertisements. But, the search giant's default will only serve up that particular ad, which it assumes to perform better in the long run.
With multiple variants of ads, you may gain a better Return on Investment. But it shall never offer you a useful split-test mainly because the display of your ad variations won't be even.
To avoid such a scenario, ensure that you vouch for the option of ad rotation on your AdWords account, thereby keeping your data updated and clean.
Your Homepage Shouldn't Get Direct Traffic
Always remember that each audience secured by your PPC ad campaign is required to be winded up on a specific landing page. Such a landing page should be unique, engaging, and appealing enough to be able to win those visitors' attention.
Refrain from dropping these audiences straight on the homepage of your website. After all, it's not fair to compel them to put any extra efforts for getting the information they are on a lookout for.
By leading the traffic directly to your website's homepage, you would automatically maximize the risks of higher bounce rates, unwanted advertising costs, misuse of conversion opportunities, etc. To evade any such risk, consider creating a separate landing page for the Pay-per-Click marketing campaign.
Not Tracking Return on Investment
Do you have any technique, mechanism or software to check exactly which paid ad or click is helping with conversion? You are certainly living under a rock if you are yet to figure out which of the paid advertisements is actually spelling benefits for you!
Don't waste your time or money on any useless traffic. Every conversion, which has stepped into your sales funnel through a paid click, should be monitored. This will help you utilize your paid ads in a smarter and more effective way.
A constant evaluation of your ROI shall also help you understand which ad campaign is required to be amped up and which keywords or ad groups are needed to be dropped.
Wondering how to monitor conversions on your website? Consider describing your sales funnel at the first place before setting up Google Analytics objectives or installing an AdWords tracker on your website. It might be easier to run an ad campaign minus any conversion tracking pixel, but this little extra effort will further boost your campaign and ensure better ROI.
The Take-Away
Google AdWords has taken the business world by storm, indeed! Considering the massive digital noises out there, it makes sense to expand your marketing campaigns by directly sharing your messages with your intended visitors via paid clicks or ads. Nonetheless, ensure that you don't fall into the traps of these aforementioned mistakes, which may end up burning your fingers very badly!